Tips for Finding a Realty Company That Says "I Buy Houses"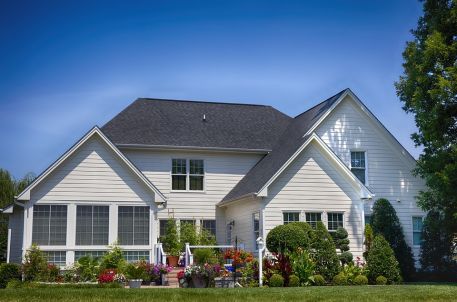 Real estate investment companies buy houses for cash and fast. You may have come across such realty companies with adverts such as – I buy houses in Jacksonville or simply I buy houses.
These companies run businesses of buying and selling of properties with a different model. They buy houses in any condition (as is) and for cash. They repair or beautify the property themselves before selling it for a profit. These buyers are investors and they have access to funds for buying houses quickly and for cash. So, how do you find such a company to sell your house?
Here are some tips to find a realty company that says 'I buy houses'.
1. Begin the search covering your local area first. A realty company with offices in your city or town will have a better idea of realty market in your local area. They will have a better awareness of the investment opportunities in your neighborhood and will be able to offer you a great deal if your property is worth it.
Another advantage of working with a local company is that you can begin the process of selling and buying immediately. When you contact a realty company for selling your house, they will send someone to examine the property. It is a necessary step so that they can make you an offer as soon as possible. So, if you live in Jacksonville, look for companies that put up ads such as – I buy houses. If you don't have a realty company in your city, look in the neighboring towns and surrounding areas.
2. Conduct a thorough search before meeting with a realty company's representative. When you are selling a property, you need to deal with a realty company that is genuine. Check their websites. Look for client testimonials. See if they have listed their office addresses and contact details properly.
You can differentiate between a genuine company and one that is not by the information present on their websites. If they have social media accounts, check them out to know what other homeowners they have associated with in the past are saying about them. Check the reviews and the feedback. If your friends or acquaintances have sold properties to realty companies then ask them for names. Just take some time for research before you contact the first company you come across through advertisements.
3. Choose a company that is responsive. A genuine company won't waste your time. They will quickly respond to your inquiry and schedule a time for an in-person visit to your property. Upon completion of the evaluation, they will make you can offer within hours or days. They will also be willing and ready to answer any query might have about the process or the contract.
4. Select a company that makes you an offer without any obligation from your end. Authentic realty companies will make you an offer but won't force you to accept it. You may come across some buyers who insist on an agreement before they make an offer. But this practice is not right and doesn't work in favor of homeowners.
5. Go with a company that won't try to take advantage of your situation. Realty companies that buy houses for cash often deal with homeowners who need to sell their houses for urgent funds. An authentic company with honest business practice will offer you a fair deal depending on the state of your house.
If you are selling a house that needs repairs, simply deduct the cost of repairs in the final valuation of your house. Consider their fast service and immediate cash payments as benefits and simply do not remain fixated on the value of the property as per the current market value. A genuine company won't try to rip off you. They will make you an offer that you don't have to accept. They will help you understand the contract and provide you copies of the paperwork.
Use these simple tips to find the right realty company that can buy your house as is and for cash.